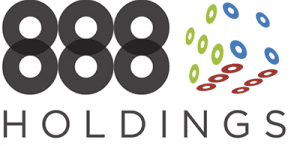 The uncertainty over Gibraltar's future post-Brexit has 888 Holdings hinting it could move its headquarters to Malta.
Last week we revealed the potential impacts on the gambling industry if Gibraltar leaves with Britain and it seems they're already beginning.
The parent company to the online poker site 888 Poker has become the first online gambling operator to suggest it will move to Malta following doubts over the gambling hubs' future.
In its annual report, 888 Holdings indicated "the proposed status of Gibraltar in relation to the United Kingdom as a result of "Brexit" is at present unclear."
The company said if it was to remain licensed in Gibraltar, its services may be impacted in relation to the rest of Europe and their associated jurisdictions.
As such, the company said it "would reconsider the appropriateness of remaining registered, licenced and operational in Gibraltar in these circumstances" and that "Malta may be considered as an alternative 'dot com' licensing jurisdiction."
888 Holdings CEO, Itai Frieberger, also revealed last month the importance of European markets in association to 888's ongoing strategy in the industry.

But this shouldn't be indicative of what other online operators will do since the company is quick to reposition if any legislative changes could potentially threaten operations. 888 Holdings withdrew its 888 Poker services from the Australian market well before the legislative changes have even been enforced.
Britain has announced it would protect the British Overseas Territory during the upcoming Brexit negotiations and Gibraltar's chief minister, Fabian Picardo, stayed positive about its future in regards to gambling.
But this was before Britain said it would go to war with Spain over the rocky outcrop. The two countries have had a long dispute over the ownership of the territory, with Gibraltar once considered a part of Spain before it was conceded to Britain in 1713.
Picardo has since said Britain's willingness to go to war is "absurd".
While Britain is fighting for Gibraltar, is seems it would be in the best interests of gambling operators if the rocky outcrop didn't leave the EU. While the gambling industry employs thousands in Gibraltar, many live in Spain and make the commute across the border and if any cross-border movement is prevented due to Brexit it will impact the gambling jurisdiction.
Spain has suggested the two countries could share sovereignty post-Brexit, which would allow Gibraltar to remain in the EU. Unfortunately, residents aren't open to the idea as they believe they are British, irrespective of the impacts it will have on their economy.
Despite 888 Holding's concerns over Brexit, many other online gambling operators have shown support for the future of Gibraltar.
Following the decision for Britain to exit the EU, Lottoland's CEO, Nigel Birrell said Gibraltar is "the perfect base for our business, providing an excellent platform for our success."
"Our business is thriving and the benefits of staying in Gibraltar remain very strong indeed," he added.