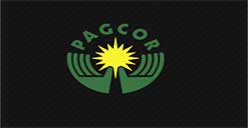 Changes to the Philippines gambling operator and regulator have been in the works for quite some time, but they could now become a reality.
The Philippines Amusement and Gaming Corporation (PAGCOR) is facing a potential name change and a shift in regulatory power following the June attack at Resorts World Manilla, where 38 people died.
The One Patriotic Coalition of Marginalised Nationals (1-Pacman) has proposed legislation which would rename PAGCOR as PAGA and scrap it of its licencing powers.
The bill transfers the licensing powers from PAGCOR to the government, which ultimately leaves PAGCOR as a regulatory body.
It isn't all doom and gloom for the regulator, with "PAGA" set to take over regulatory powers from the Philippine Charity Sweepstakes Office (PCSO), the Games and Amusement Board (GAB), the Cagayan Economic Zone Authority (CEZA), the Aurora Pacific Economic Zone and Freeport (Apeco), and other special economic zones.
Under the bill, the PCSO will become a charitable institution. The authority of the special economic zones, which includes casinos and other gambling venues, will be repealed. Additionally, GAB is also going to be eliminated, with PAGA taking over its responsibilities.

The bill also proposes that PAGA will be responsible for gambling offences, complaints, solving disputes, and inspecting equipment.
The changes in the bill, introduced by 1-Pacman representatives Enrico Pineda and Michael Romero, have been suggested to improve the licensing process.
Another condition included in the legislation requires all gaming, gambling, and casino operators to obtain "legislative franchises," even if their current license has not expired. Newly legislated franchisees will also have to pay a five percent franchise tax on their total aggregate earnings.
Several analysts have commented on the bill, arguing that limiting PAGCOR to a regulatory body will result in foreign investors taking the country's gambling industry seriously.
These changes have been in the works for quite some time with foreign investors slamming PAGCOR for acting as a casino operator and gambling regulator.
But the opposition in the Philippine House, are more interested in granting Congress PAGCOR's licensing powers.
In July, the House discussed potential changes in the gambling industry including PAGCOR's role. May lawmakers mentioned how PAGCOR could be representing a conflict of interest as a casino operator and regulator.
"[The] legislative agenda of the Speaker reeks of protecting vested interests and consolidating power over grant of franchises to Congress," Akbayan Representative, Tom Villarin, said.
PAGCOR has been treading lightly ever since the attack at RWM took place in June. An armed man stormed the casino venue, owned and regulated by PAGCOR, and set fire to the gaming tables. People hid in the corridors, where 37 people died of the smoke inhalation, and the attacker was killed by police. PAGCOR suspended RWM's licence and reported a significant revenue decline due to the month-long closure.
It has since reopened, following an investigation into the casinos security and operating regulations, and adding enhanced security features.